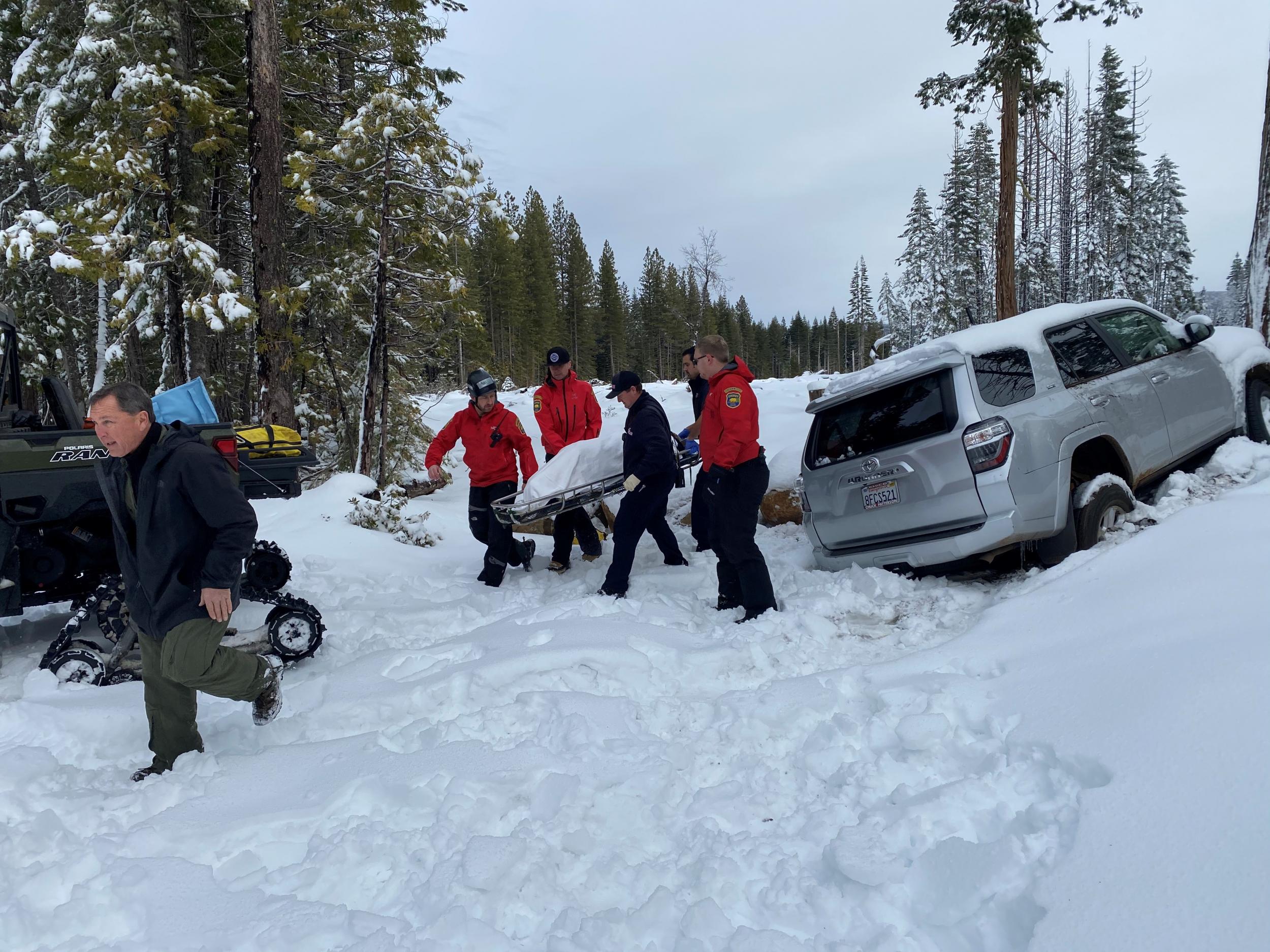 A woman missing for six days in California has been found alive in her car, which was buried in snow. 
Paula Beth James, who has dementia, was rescued after a search helicopter spotted her SUV in mountains in the north of the state. 
The chopper landed and two officers hiked to the vehicle, which was about 150 yards from the road. They found the 68-year-old in the car, police said in a statement. 
"It's wonderful news and this is the outcome that we had all been hoping for," said Megan McMann, a spokeswoman for the Butte County sheriff's office. "Especially with a storm coming in." 
According to local weather services, temperatures in the area reached as low as -34C earlier this week, with a winter storm expected to further blanket the region. 
Ms James went missing on 9 January, but authorities said it was unclear how long she had been stuck in her car. 
She was visibly cold when she was transported on Wednesday to paramedics, but officials later said she was in a stable condition. 
"It just felt like we were doomed," her stepdaughter, Laura Powell, told radio station KTXL. "So it was just literally a miracle that those guys found her in just the nick of time."
"I just am so thankful for the relief that everyone is going to have tonight knowing that she's safe and warm and fed and we'll get to bring her home soon."