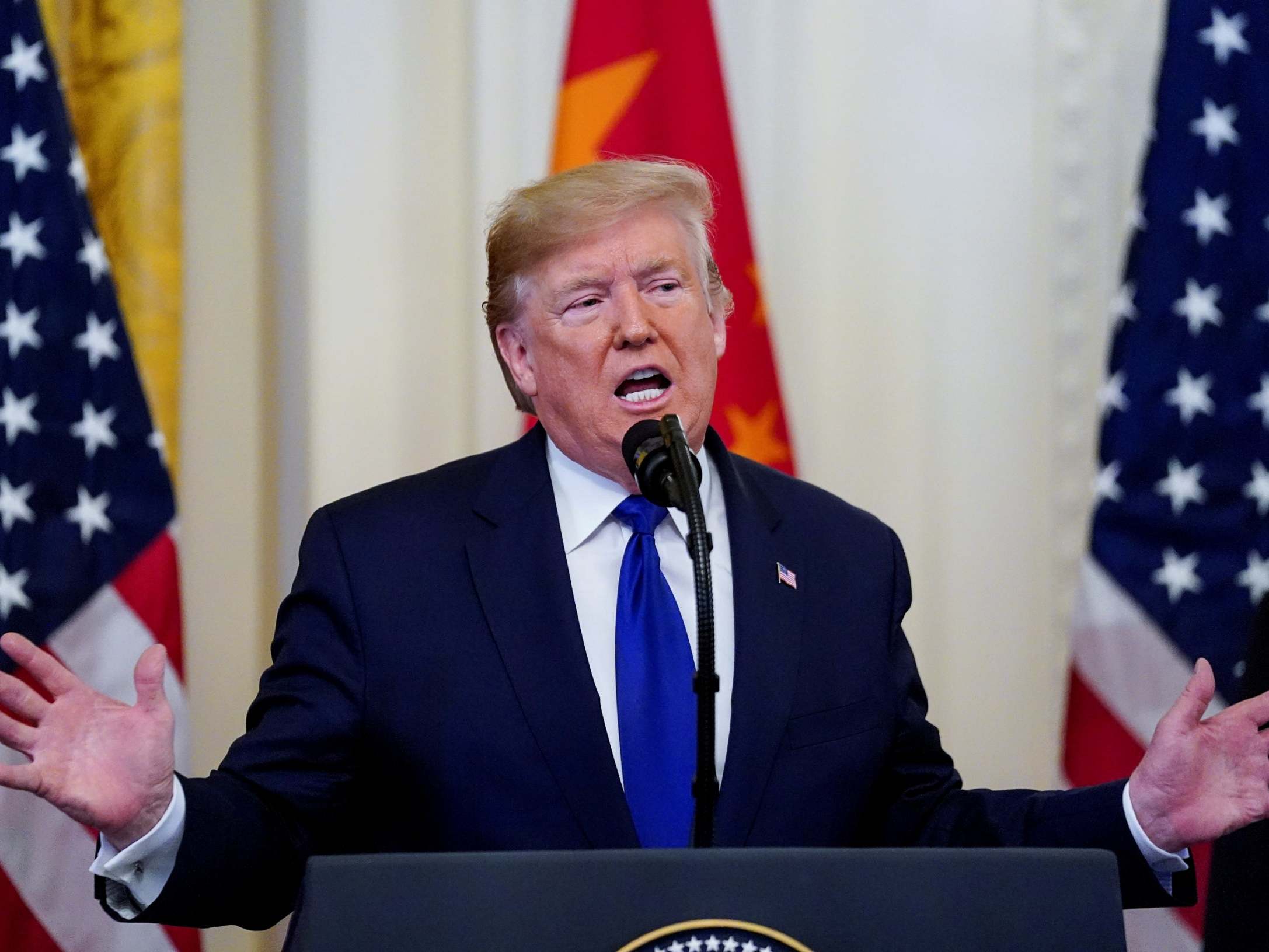 Trump 'dangerously uninformed', 'a complete amateur' and didn't understand Pearl Harbour, warns new book
Donald Trump is facing fresh humiliation as a new book, A Very Stable Genius by Washington Post reporters Philip Rucker and Carol D Leonnig, accuses him of being "dangerously uninformed" and "a complete amateur", not understanding such fundamental points of history as the significance of Japan's bombing of Pearl Harbour during the Second World War.
"Hey, John, what's this all about? What's this a tour of?" Trump reportedly asked his then-chief of staff John Kelly, as the men prepared to take a private tour of the USS Arizona Memorial, which commemorates the notorious attack of December 1941.
"Trump had heard the phrase 'Pearl Harbor' and appeared to understand that he was visiting the scene of a historic battle, but he did not seem to know much else," say Rucker and Leonnig, quoting an ex-White House adviser who concludes: "He was at times dangerously uninformed."
The 417-page follows the president's chaotic reign from his inauguration through to the publication of the Mueller Report last summer, charting the process of White House decision making governed by "one man's self-centered and unthinking logic".
Rucker and Leonnig record Trump's worrying hubris in overruling his former secretary of state Rex Tillerson's corporate expertise on Vladimir Putin immediately after meeting the Russian leader for the first time at a G20 summit in Germany: "'I have had a two-hour meeting with Putin,' Trump told Tillerson. 'That's all I need to know… I've sized it all up. I've got it.'"
The Post today carries a first look piece on the book from Ashley Parker, of which the following extract – in which Trump bemoans bribery being disapproved of as a routine business practice – is one of the most alarming:
Trump's answer in this exchange with ex-press secretary Anthony Scaramucci in which the Mooch asks him "Are you an act?" is also very telling: "I'm a total act and I don't understand why people don't get it."
The authors also notably recount Trump's bullying of former Homeland Security secretary Kirstjen Nielsen: "He made fun of her stature and believed that at about five feet four inches she was not physically intimidating. 'She's so short,' Trump would tell others about Nielsen. She and Kelly would try to make light of it. Kelly would rib her and say, 'But you've got those little fists of fury!'"
Here's Tom Embury-Dennis with more.