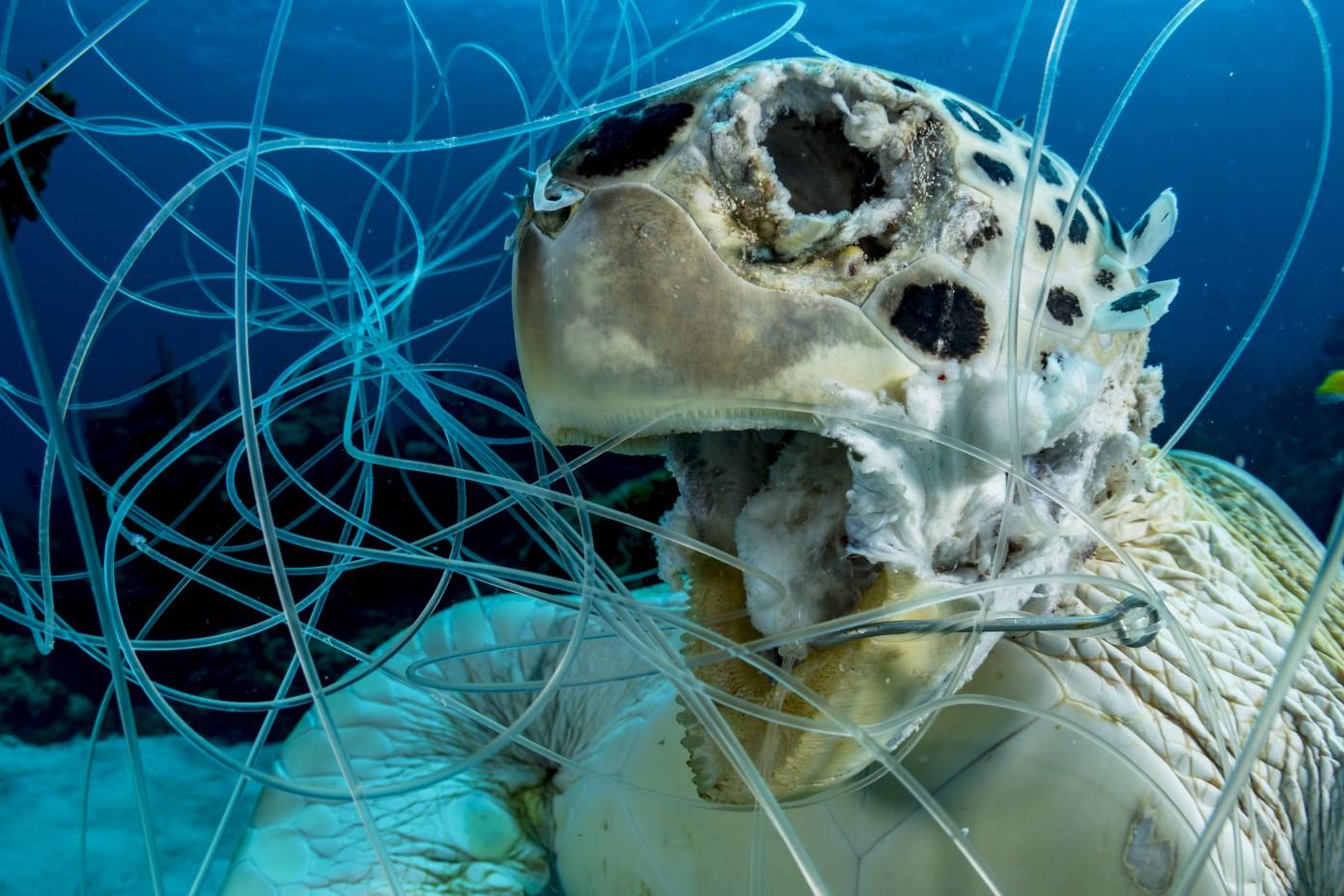 When Shane Gross's friend first saw the turtle while diving, it was enough to reduce her to tears.
Down amid the natural beauty of the Atlantic Ocean, just off the Bahamas, this noble animal had been snared and killed by an entirely man-made danger: abandoned fishing equipment.
A hook protruded from the creature's decomposing tongue and its body had been tangled in the mesh. Its eye sockets were empty it had been there so long.
But Gross, a photographer by profession, was determined the creature would not die in vain.
He dived down with his camera and snapped the small scene of horror.
"Images like this can become warnings for the future," the Canadian said after the resulting picture won first place in the eighth annual Ocean Art Underwater Photography Contest.
"We don't want any other turtles, or any creatures, to become doomed to the same unfortunate fate, drowned and wasted thanks to our negligence."
The photo took top honours in the contest's conservation category — but it was not the only stunning image capturing the beauty and brutality of life beneath the waves.
Elsewhere in the competition, Paula Vianna, from Portugal, won first place in the marine life behaviour category for her shot of a pink whip stingray riding on the back of a larger ray on Australia's Great Barrier Reef.
And French photographer Greg Lecoeur won overall best In show for his cold water shot of a crabeater seal sliding between chunks of ice in the Antarctic Peninsula.
The competition saw thousands of entries from some 78 countries around the world, with more than £65,000 handed out in prizes.