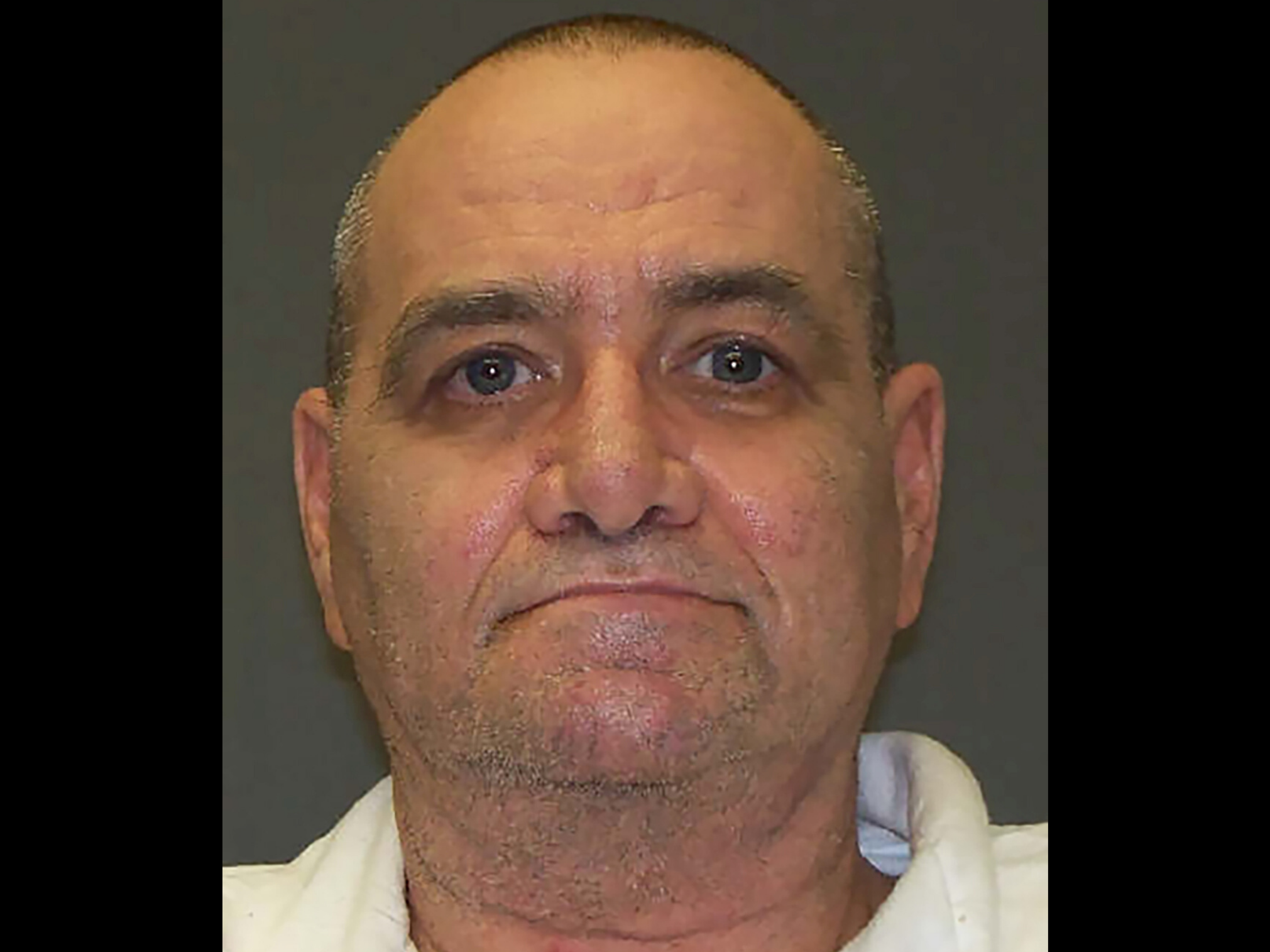 A death row inmate in Texas has issued a plea for forgiveness to his victim's family moments before he was executed by lethal injection.
John Gardner, 64, was sentenced to death in 2006 for fatally shooting his estranged wife a year earlier, who allegedly often told friends she did not expect to get out of their abusive marriage alive.
In the early days of their marriage in 1999, Tammy Gardner started to display physical signs of abuse, such as bruising, anxiety and depression, prosecutors said.
Her friends described one instance in which she had a black eye after her husband shoved her into a bookcase. In another, her face was heavily bruised after he attacked her with a hammer, according to court documents. Friends and relatives testified he had previously held a gun to her head.
She is believed to have filed for divorce in 2004. About a month later, she asked a co-worker to help her "disappear" in order to evade being tracked.
Later that night, her husband arrived at her home and shot her once in the head. She died in hospital two days later.
Gardner turned himself in to police in Mississippi the following day. Evidence from the crime scene was found to match with evidence found in the truck he had borrowed from his brother-in-law.
He had also used his brother-in-law's gun, prosecutors said, which he returned shortly after. Authorities found the .44 magnum stashed back under his mattress with one spent shell.
On Wednesday, Gardner became the first man to be executed in the US in 2020.
"I hope you find peace, joy and closure," he said before he died, in a plea to his victim's family. "Whatever it takes to forgive me. I am sorry. I know you cannot forgive me but I hope one day you will." 
He was given a lethal dose of pentobarbital at Texas' death chamber in Huntsville at 6.20am and was pronounced dead 16 minutes later.
While jurors had been deciding whether to sentence him to death or life in prison, Gardner's sister had testified that he had been violently abused as a child by their parents. His father, a Baptist preacher, often interrupted sermons to publicly beat Gardner with a belt, according to local media.
The killing of his wife Tammy was seemingly not Gardner's first. In 1983, he was convicted of aggravated assault for the shooting of his pregnant wife, Rhoda, who later died as a result of her injuries. Of his four wives, he was allegedly abusive to three, the Texas Tribune reported.
Texas has executed far more people than any other state. Seven people are so far scheduled to be executed there in 2020, according to the Death Penalty Information Centre.
In July, the Trump administration moved to reinstate the death penalty for federal crimes, 16 years after it was abolished. The Justice Department immediately sentenced five people to death.
However, in November, US district judge Tanya Chutkan blocked the reinstatement of capital punishment for federal crimes, on the grounds that it contravened the Federal Death Penalty Act. 
Additional reporting by Reuters